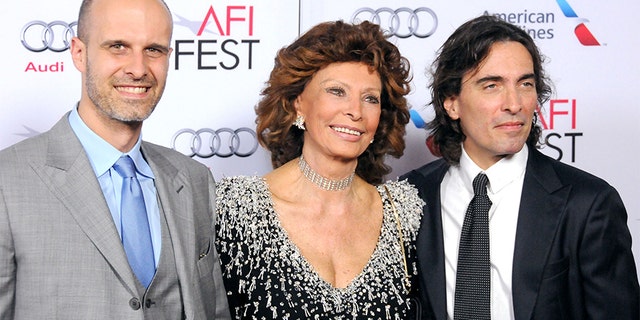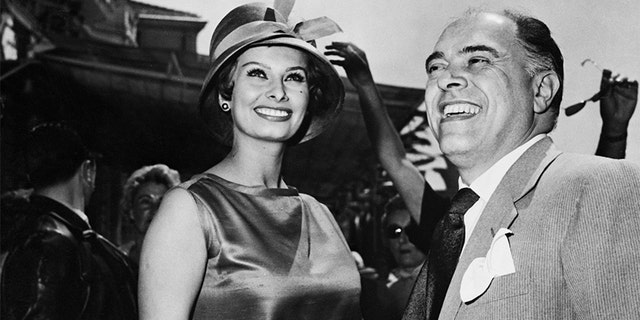 "[She also] has a loyal band of longtime friends that see her and take good care of her," the pal added.
Edoardo also revealed Loren is looking forward to the film's November release.
"The energy and passion with which she approaches every scene is a marvel to watch," he said.
Back in 2019, Loren told Fox News that "life" has been inspiring her.
"I find if you don't take the opportunity to do things at the right time, what are you waiting for?" she said at the time. "And my family inspires me. I have two beautiful children and they gave me grandchildren. So for me, I'm always surrounded by a great, great love every day. I think every day is an opportunity for life, to do something you want to do. That inspires me… You just love yourself and you love what you do."
Loren also revealed she was perfectly content living in Geneva.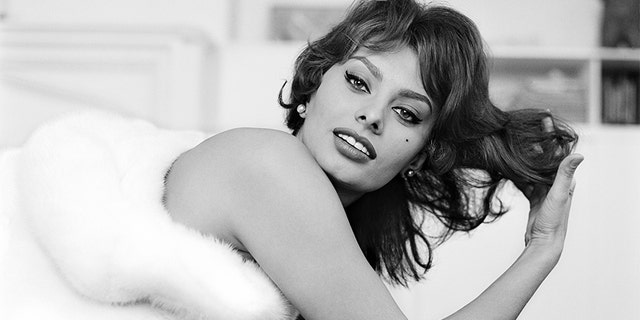 "Geneva is very, very close to Italy so I am never far away," she said. "When I'm in Rome, I'm with my sister. But I chose Geneva a long time ago before I had my children because it was a very quiet place to live… And it's peaceful. But whenever I want to go to Italy, I just get on a train or plane and I'm there. And then I get to be with my sisters and my friends. Italy will always be in my heart."
Despite her decades-long career in Hollywood, don't expect Loren to reflect on her legacy anytime soon.
"Oh, it's a little bit too early to think about that. To be remembered? I'm still alive," she chuckled "I'm full of pep! I'm full of things I want to do. It's a little bit premature to think about that. No, no, no — it's too early."
EMBARGOED
until October 29TH, 2020
The Life Ahead
Netflix
Sophia Loren
Edoardo Ponti
(Director, Writer)
October 6, 2020
Via Zoom
Edoardo: We are in Geneva, Switzerland
Hans: IN GENEVA OK, I THINK THAT'S WHERE YOUR MOTHER LIVES.
Edoardo: Right.
Sophia: My life in Geneva is very quiet. I don't go out lot of time, I like to stay home, I like to look at my books, I like to do my own things privately and sometimes I even like to do a little shopping, but a little bit, not really much. And I like to walk in the park and then I like to walk in parks with my friends, very simple life, very simple life, absolutely. Nowadays you don't know whether you can go out, where you can't go out, it's very…mamma mia.
Holocaust
Sophia: Well I can speak about my life as it was when we had war in Italy. It's something like that because it was very much suffering and very much we could not live anymore because we had bombs going every night, every night. It was impossible to live; it was impossible to go to school. In a certain way with different things for me I don't like to go out because I'm afraid, I don't like to go out because I don't feel free to go out. So I prefer to stay home and to live my own life with my friends or with a book or with just looking at my family or just on the phone to call my friends or my families. This is the kind of simple life I have here because where do I go, I don't feel like going anywhere sometimes.
Edoardo: No I don't believe that she has, no.
Gilda: I WANTED TO KNOW HOW DID THE BOOK COME TO YOU EDOARDO AND HOW DID YOU FEEL THAT IT WOULD BE…HOW DID YOU TALK ABOUT IT TO YOUR MOM TO DO THIS AMAZING ROLE. AND THEN IF SHE CAN ANSWER HOW DID SHE FIND HERSELF DOING THIS ROLE WITH A NUMBER IN HER ARM AND TO FEEL WHAT IT IS TO BE A HOLOCAUST SURVIVOR.
Edoardo: Well the book was something that I was always very passionate about. What always inspired me about the book was that it was told through the point of view of a young immigrant child. And what really struck me and what made me feel like it was a film or a story worth telling today is because too much we…people don't really regard immigrants and refugees as a first class citizens, they walk past by them on the street and maybe eight, nine inches separates them and yet they're a world apart from one another. And the beginning of empathy is the ability live into the skin of somebody, to really know what it feels to live their life. And that was for me the entry point of the book because the book is told, as I said, through the point of view of this kid and how to translate that cinematically for the audience to really feel what it feels like to be a young immigrant child in a country that hosts you without family. You know he's raised in the streets. That was the first thing. And the second thing which really inspired me was the story of love and friendship between Madame Rosa and Momo, everything separates them, race separates them, religion, culture and yet really in the end they are two sides, two opposite sides of the same coin because they're both survivors and they connect through this pain and they connect through the fact that both of them were raised essentially without a family. And those are the two areas that really touched me. The world needs empathy right now, the world needs humanity, the world needs to come together, we're being torn apart through social media, through some leaders, through society and to find a way to bring people together or to show people that there's a possibility to come together is I think, something worth investing emotionally and your time in. And I'll translate for my mother your question.
Sophia: It reminds me you know, because during the war I was a little girl so it reminds me a little bit about the things that we went through in Naples when we had war. So it was something quite close to my thinking and quite close to what was happening and quite close nowadays because you have to make sure that what are you doing it's something that you can do because otherwise you have things happening to you without even knowing. So it's a very hard life I think for a simple woman, for simple people, it's very, very hard, very hard, yes.
Marlene: THIS MESSAGE IS FOR BOTH OF YOU. I DON'T WANT TO BE TOO GLOOMY OR TO GIVE TOO MUCH AWAY BUT THE MOVIE IS ALSO ABOUT MORTALITY. IS THAT SOMETHING THAT THE TWO OF YOU DISCUSS WITH EACH OTHER, ALSO ESPECIALLY NOW THAT WE LIVE ON THE CORONA AND AS YOU SAID BEFORE WE DON'T KNOW WHERE WE CAN GO AND WHAT TO DO. IS THIS OF A CONCERN TO YOU AND HOW DO YOU TALK AMONGST EACH OTHER ABOUT MORTALITY AND THE LIFE THAT IS AHEAD?
Edoardo: I think that more than mortality the movie deals with rebirth. I think that one of the symbols of death, death really is not an ending, death is the beginning of something else, death really is change, death is a transformation. And I think that what happens is that the close of one chapter is the beginning of another one. And what Madame Rosa, when she passes on, she passes on also to Momo her spirit, her heart, what she learned. And those words that the song, the lyrics of the song in the end are really the words that Madame Rosa has imparted in Momo and the words that he will have in his heart really, forever. So my mother and I really never, in fact, talked about death and dying, we really talked about what it means to start something new, start something else. Those were more our conversations.
Marlene: SOPHIA, IS THERE SOMETHING YOU COULD ADD, IS THAT SOMETHING YOU THINK ABOUT ESPECIALLY NOW.
Sophia: Yeah, yes of course, we have the same mind. But it was a wonderful picture for me to do because it was not easy sometimes but I felt really…not really at home but really very happy to be able to have a story as important as the story that he wrote and it was really something that I was looking forward to.
Leaders
Sophia: I don't know, I still don't know, I still don't know, I still have to look one, yes. I don't know, I have no idea.
Frank: DO YOU THINK YOU ARE A GOOD LEADER?
Sophia: No, no, no, no, no, no. I want to live nicely and friendly and calmly. No, no, no. I would never like to do that, absolutely not.
The Human Voice
Sophia: I think it was one of the most very difficult pictures to do because it's the love of a woman for this man that in the end he leaves her. It was a very sad story that it really drove me crazy at the end because I did not agree with what the writer wrote because I was really in agony, in agony. I never cried so much in my life than in doing that picture, especially the end.
Edoardo: Yeah, of course. And I think that the reason why actors are so attracted to it is because it is a tour de force. When we did the movie we shot "Human Voice" over the course of 10 days but we rehearsed it for three and a half weeks. And we were basically sitting opposite each other going through every line trying to personalize every moment. My mother is not an actress who likes to rehearse because she's very instinctive but I told her if we don't rehearse what's going to happen is that we're going to hit the same note over and over again and even though it might be very impressive when we shoot when we're going to cut it together it's going to feel very repetitive. So we need to do the rehearsal to shape the emotional arc of the performance to make sure that we're going somewhere. And so it was an amazing…I wish that a documentary had been made because it was so lovely to personalize every…so personalizing every line we talked about her life and we talked about her loves and we talked about everything and it was really an amazing experience of even for me learning facts about my mother that I didn't quite maybe know and it was really very interesting experience.
Sophia: Even if it's a short story but it's so long when you have to do it, it's incredible. It was really a wonderful feeling for me because that was something that many actresses have done because of the strength, of the violence of this kind of love and the sadness at the end. It was something incredibly beautiful but not so beautiful.
Rocio: HAVE YOU SEEN ALMODOVAR?
Edoardo: No. Because it came out at a festival so we weren't able to see it yet. But we look forward to it.
Lena:  IT'S A VERY NICE, BEAUTIFUL STORY, VERY TOUCHING STORY I WOULD LIKE TO ASK YOU ABOUT THE RELATIONSHIP WITH IBRAHIMA WHO PLAYED MOMO AND IF YOU EVER HAD A CHANCE IN YOUR LIFE TO DEVELOP THIS KIND OF CONNECTION WITH A YOUNGER PERSON AND TAKE UNDER THE PATRONAGE OF SOMEBODY OR MAYBE SOMEBODY TOOK YOU IN THE BEGINNING OF YOUR CAREER SO COULD YOU PLEASE TALK ABOUT YOUR RELATIONSHIP WITH THE BOY AND IN GENERAL.
Edoardo: So you're asking my mother this?
Lena:  RIGHT, RIGHT.
Sophia: It was a wonderful relationship.  Really wonderful because he had never seen a camera and he had never seen a set so we were very close to him to be able to make him feel at home and he really was very ready.  He was expecting this kind of invitation and he was wonderful with us and we took him to our house in Bari and we gave him and his father wonderful relationship – we had a wonderful relationship.  It was really great because he was listening to our detail how to do things because he had never seen a camera.  He's never seen a film, to shoot a film, never, never.  It was his first film so it was really for him a new world that was opening in his eyes.  It was wonderful for him and also for his father of course, yes.  Now he goes to school.  He goes to school now.  Back to the world but I think that I have not seen him since but I think that in his mind the film he's still working, he's still working and he doesn't know maybe to think what am I going to do tomorrow.  Maybe.  Who knows.
Netflix Italy
Edoardo: Yeah, well, yeah, you know, Palomar was a great production company for me.  They really were the initial so called gardeners of this project, you know what I mean.  They really watered the project with their support, with their attention.  They really groomed it from the beginning and they were very much instrumental in finding the right city in Italy because the original book is based in Belleville in a suburb of Paris so we needed to find a city that had the same kind of cultural make up in a sense, a cross of cultures, of ethnicities and Bari really lent itself very, very well and they were very instrumental in finding the right – and really creating the really having a great support of the production because they were really, really wonderful producers and in tandem, you know, Netflix was always behind the project as well.  They tracked the script early on as well and they were aware of it and they were always kind of in the vicinity kind of seeing how things were shaping up, how things were kind of, you know, so we were always very much aware that there was this potential interest from Netflix that then to all of our joy was concretized.
Shooting in Italy
Silvia:  BUT WOULD YOU WORK WITH SOME OF THE OTHER ITALIAN DIRECTORS OR ARE THEY CALLING YOU LIKE SORRENTINO?
Sophia: Listen, I started with directors like Vittorio de Sica, like so many, so many before going to America.  No, no, of course it's wonderful.
Silvia:  BUT I MEAN NOW.  NOW.
Sophia: I was very busy with this – I think he's Italian, no.  If I had the need to work with an Italian there he is Edoardo.  Wonderful.  Understand his way of speaking.  I understand him very well.  It's very strange.  It looks like my son (laughs).
Silvia:  BUT DID YOU MISS?
Sophia: No, no, no.  Did I miss?
Silvia:  ITALY OR WORKING IN ITALY?
Sophia: Oh, no, well, Italy is a beautiful country.  Of course I miss Italy all the time because I was born there so it's something that I come and go because my sister lives in Italy so I go very often to Italy.  Very often to Naples, which is my country, Naples, yes so Italy is my – I was born there so it's in my heart all the time, yes.
Silvia:  SO IT'S ANOTHER JOY TO WORK ON A FILM LIKE THIS IN ITALY?
Sophia: Oh, yes, absolutely.  In Italy, done in Italy it was wonderful, wonderful and it's a beautiful country where we shot.  Beautiful, beautiful, yeah.
Sophia: Well, it's a different time because when I was little there was war in Italy.  It was impossible to live without bombing, without the war.  It was something that we could have never done.  It was impossible so but not me I was a kid.  Maybe my grandmother could have done this kind of sell but I don't know because I was very – I was 8 years old when war came to Italy so I didn't know but of course in Italy if you were hungry and you had to do something to really give food to your family, you would have if you had it you would have sell whatever you have, whatever you had so maybe my grandmother did sell something but I never knew about it, never knew about it, yeah.  Anyway, it was a very, very hard time because we had bombing every night with the buildings that were crumbling and the bombing everywhere so we really had a very, very hard time, very hard time, yes.  I will never forget it even though I was a little girl when we had war in Italy.  Very.
Being Mother
Sophia: This is the secret.  Secret like I shouldn't tell you.  It's something inside.  It's the heart.  It's the love that I have not only for him because I have another son also let's not forget it which his name is Carlo.  Carlo and Edoardo and here we are.  That's my family and I'm very happy for it and I'm really very, very inclined to be with them all the time, forgetting other things.
Edoardo: But, you know, because my mother is quite humble in that way, you know, maybe I can also help you, you know, with the answer.  I think that what's important is that, you know, growing up my mother was, of course, you know, a working mother.  She worked, you know, all the time and yet she always found the way to make us feel like we were, you know, her priority, that really family came first and then the movies and I think that that sense of feeling special in her eyes even though the world wanted her but she wanted us and that feeling is a feeling that really carries so much significance and then really I think that we're very similar in temperament, in personality.  That's why I think we can work well together because we feel the same thing in a similar way.  When I direct her sometimes I just need to look at her or just touch her, you know, her hand and she understands exactly what I want at that moment.
Sophia: You see that now?  That's how we are all the time.  Most of the time.  There is also another son waiting for my hand at home.
Edoardo: has 2 hands because she has 2 sons.
Madame Rosa; Simone Signoret
Edoardo: So I'll start with the performance and then my mother can talk about her relationship with Simone Signoret.  Simone Signoret is a giant.  She's an amazing actress. When we were preparing the movie we did not go back to that film because, of course, our film is taken directly from the book itself so it was a movie that I had seen many, many, many years ago but as I adapted my own version of it, you know, it was important to really stay pure to the book and so I really didn't go back to the movie but the memory I have of the movie is one that is very, very strong because I think it was a wonderful, it was a wonderful adaptation and she's a phenomenal actress because she was able to bring so much of the humanity of Madame Rosa and that kind of the energy of that character I think was also, you know, very, very close to, you know, it's really fascinating when you think of these 2 giants of the screen, Simone Signoret and my mother inhabiting that role and the decisions that these 2 actresses have made to embark on that character and how the result is very different but the intensity of the performances are sometimes parallel, sometimes not.  It's really fascinating, you know, how choice and interpretation lead you in different direction and yet sometimes the destination is quite similar in the intensity of something.
Sophia: But it was wonderful because to see the film with Simone Signoret and to think for us, to do it again it was really scaring for me because I am an actress and Simone Signoret for me she was the end because it was a wonderful, wonderful actress and a great wife for Mr. Yves Montand and so it was really – it was for me quite daring because I said to myself maybe I will never be as good as Simone Signoret is because she was a great – in the moment I really when I saw the film I was very, very young.  I was I had just started to think to be an actress one day so it was really when she – when he gave me the story and the book and I said to myself I wonder what Simone Signoret is thinking.  No, but we did have a wonderful – we did have a wonderful picture and I really enjoyed every moment of it because when I was doing it the story is so great and so full of everything that the world loves and it was really a wonderful moment for me when he told me that maybe I was good for the role and I said really, my God, this is my son (laughs).
EDOARDO:  I did not say maybe (laughs).
Edoardo: I did not say maybe (laughs).
Sophia: Not very much.  When I went to Paris it was hello, how are you, I am fine, thank you.  Not very much.
Adam:  ON NETFLIX, THIS MOVIE WILL GO INTO MILLIONS OF HOMES AROUND THE WORLD.  COULD YOU SOPHIA TAKE US INTO THE ROOM WHERE YOU WATCH TV?  JUST DESCRIBE A LITTLE OF DECOR, WHAT'S THE VIEW FROM YOUR SOFA AND WHAT TELEVISION DO YOU WATCH?
Sophia: Should I?  I mind, sorry.  (laughs) No, I'm joking.  It's a wonderful sofa, with many big chairs, a television set, a piano, a wonderful piano that my son plays very well, the big one.  Nice sofa.
Edoardo: And the window overlooks a garden.
Sophia: Yes, the window gives a look a very nice little garden.  And then what else?
Adam:  AND WHAT TELEVISION DO YOU WATCH?
Edoardo: I don't think she would know the brand, but it's a plasma, it's a Sony.
Adam:  I MEAN WHAT TELEVISION SHOWS.
Edoardo: On Netflix you mean or just in general?
Adam:  IN GENERAL.
Sophia: The news.  What is happening in the world, and I am scared to death sometimes, nothing to laugh at.  It's really scary what is happening.
Barbara P:  CONGRATULATIONS ON THE MOVIE, IT REALLY, REALLY MOVED ME.  BUT I WAS VERY INTERESTED, I WAS HEARING YOU TALK DURING THIS INTERVIEW, THIS PRESS CONFERENCE, AND I REALIZED THAT SOPHIA, YOU DIDN'T LIKE TO REHEARSE, AND THEN YOU ALSO MENTIONED THAT THE ACTOR THAT PLAYS MOMO HAS NEVER SEEN A CAMERA.   AND I WAS WONDERING, TO YOU BOTH, IS THE ACTING, THE ART OF IT, THE PROCESS, SOMETHING INTUITIVE THAT IT'S BORN WITH YOU OR IS IT SOMETHING THAT YOU CAN WORK ON OR NOT AT ALL, IT REALLY HAS TO BE THERE FROM BIRTH?
Edoardo: What you are born with, is the ability to communicate emotion, that you cannot create, that you cannot learn.  When my mother performs, if she gets emotional, the audience will get emotional with her.  If she laughs, the audience will laugh with her.  She was born with that. I think Ibrahima was also born with that.  When he emotes, there's something about his emotion that communicates, that translates, everything else can be taught. Because then what you're teaching is the instrument to bring the emotion out.  And that has to be taught.  You either learn it through experience, because for example my mother had the great luck of meeting directors early on in her career that showed her that instrument, that helped her hone that instrument.  And as far as Ibra was concerned, what we did, what I did after I chose him, and I cast him, I looked at around 350 children.  And when I cast him, I put him through an acting workshop for a month so that he could learn that instrument.  And after that, even though my mother does not like rehearsing, I think rehearsal is very important. And she was able to rehearse, especially the initial scenes with Ibra, because anything that ended up being emotional in the movie, in other words from the second half on, he was naturally inclined to do that and he was really born to do those things.  What was really difficult for him where more the beginning scenes where he was rough with my mother, because he really loved my mother, and it was hard for him to be hard on her, to be rude to her.  So one day when we were rehearsing and things weren't going very well because he wasn't tough enough with her, but he had, and he himself had great instincts like this.  And he walked up to my mother one day and told her, Sophia I have to be honest, every time I go home after the rehearsals where I have to be mean to you, it really hurts me.
Sophia: He was hurt.
Edoardo: Yeah. And I just want to ask you the permission to be able to be mean to you, so that I don't feel bad.  And my mother looked at him and said of course.
Sophia: (laughs)
Edoardo: As long as you are acting, as long as it's in the scene, you can do anything and I will not get offended.  And from that moment on, he was the worst with her, and I was so happy.  (laughs)
Sophia: Yes.
Edoardo: But yeah, so it's a combination.  I think that it starts with something that you have inside.
Sophia: It starts like a joke, but it's not a joke, acting is not a joke.
Edoardo: And it starts with an emotion inside and the job is to find ways to bring that emotion to the fore.  And those are the instruments that you can learn, absolutely, through rehearsal, through talking, through technique.
Sophia: But if you haven't got it, you haven't got it.
Edoardo: That's right.
Sophia: You can ask for it, but if you don't have it inside, you stay there and you don't do anything and you cannot be moved, it's impossible.  You have to feel it.
Barbara P:  THE WORKSHOP WAS IN ITALY?
Edoardo: The workshop that I conducted with a wonderful acting coach called Tatiana Nepore (sp? – 7:04) in Italy.  And what happened was out of those 350 children, I chose four.  And so there were four kids who ended up doing that workshop.  And then from the four, I ended up choosing two.  And the two, I ended up choosing Ibra for the role of Momo, and Diego for the role of Yusef, who plays the other kid, because I felt that they had a very good rapport and they looked good together.  So yeah it was really, and the workshop was all about talking about how to personalize the character, trying to find a way where how close does the character fit their life story? What was very important for me when I spoke initially to the casting directors, was that Momo, whoever we found, I didn't want to see any kid who was not an immigrant and Muslim, they needed to be both immigrants and Muslim, because these two were very important identities of Momo in the movie.  And even though I knew that they weren't going to be actors, that they were non-actors who were starting in the thing, if they could draw from their experience as immigrants in the country and also through the Muslim culture and the Muslim religion, they already had a good basis on which to build Momo.  And that also helped them a lot.  So really the workshop was all about trying to connect the dots in between who you are as a boy and who Momo is and how close you two are.  And to give really in the end, the tools to give them the confidence that yes I can do this.  And then it was really about meeting my mother and really humanizing my mother in the eyes of these two kids because for them, she is an icon, she is a star.  I mean we were doing a movie in Italy, so you can imagine Sophia Loren in Italy, it's like the Empire State Building.  So the important thing was to ground Sophia, she is not up here, she is here, she is in front of you.  And the way I did that and the way we did that, was for Momo, for Ibra and his father to live with us.  So they lived with us throughout principal photography and really for my mother and him to build a relationship that was very normal.  They would sit and watch the news together.  He would see her go up to her bedroom at night and in the morning they would have breakfast. Just the most normal things gave them the tool to create a relationship that was extraordinary in its normalcy, which is what we were looking for.
Armando: (speaking Italian)  I WAS ASKING BECAUSE MOMO AND HIS FATHER WAS LIVING WITH THEM BOTH,  I WAS JUST WONDERING HOW WAS IT FOR SOPHIA TO LIVE TOGETHER WITH EDOARDO DURING THE SHOOTING OF THE FILM AND VICE VERSA.  AND SOPHIA ANSWERED THAT THE HOUSE WAS VERY, VERY BIG, THAT SHE LIVES IN ONE CORNER OF THE HOUSE AND HER SON AND THEY ALL LIVED TOGETHER AND IT WAS LIKE A BEAUTIFUL FAMILY, THEY WERE DANCING AND EATING TOGETHER.  AM I CORRECT?
Edoardo: Yes and I can also add that it's not easy for an actress to live with the director because the work never stops. There's always something to talk about, there's the next scene to talk about, so I think it was quite tiring for my mom to be living with me sometimes because I kept on harping about tomorrow we are going to do this scene, we are going to do that thing.  But she was a trooper, we were there.  And what really inspired me about my mother is that she's absolutely tireless.
Sophia: (laughs)
Edoardo: When I cut the movie, I would see sometimes how many takes I would do, and it would embarrass me cutting the movie, oh my God, I'm on take nine and take four was already quite good, why did I go so much?
Sophia: (laughs)
Edoardo: But I would see that my mother never once did she say well Edoardo, she never exploited the fact that I'm her son.  She's so professional that she stuck to it until we were happy, until she was happy, until I was happy.  And there's this tirelessness that I think is born from, I think, her passion for the story, and really her passion for her craft, she loves to act.
Sophia: And family.
Edoardo: And family.
Sophia: And you have a brother also.
Alessandra:  EDOARDO, WHEN YOU WERE TALKING ABOUT THE MOTIVATION FOR THE BOOK FOR THE MOVIE, I SORT OF FELT A STRONG SPIRITUAL FASCINATION, LIKE YOU HAD SOMETHING INSIDE.  ARE YOU SPIRITUAL, ARE YOU A RELIGIOUS PERSON?
Edoardo: I think that God has always been part of my life.  Am I religious?  I'm not quite sure if I am religious, but do I believe in God and am I spiritual?  A thousand percent yes, a thousand percent yes.  I believe in meaning, I believe in being driven by a meaning that is far above me, far above my capacity and I give myself to that every day.
Alessandra: (Speaks Italian) I ASKED SOPHIA IF SHE PRAYS AND SHE SAID EVERY NIGHT, ANNA MARIA, ALL THE PRAYERS THAT SHE LEARNED WHEN SHE WAS A CHILD.  SHE WOULDN'T BE ABLE TO SURVIVE WITHOUT PRAYING. 
END