Charlotte Rampling, the British iconic actress will star in the dark comedy Juniper, from Australian director Matthew Saville (Hitch Hike, Dive), playing a feisty alcoholic grandmother alongside Marton Csokas (Loving, Into the Badlands, Kingdom of Heaven). Rampling  won the 2015 Silver Bear award for her performance in Andrew Haigh's drama 45 Years.   Share this:
Pick of the Week
The board overseeing the Cesar Academy, which hands out France's equivalent of the Oscars, will resign after the Cesar Awards ceremony on February 28.
Levy Unfiltered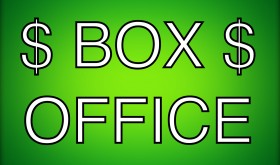 Bong Joon Ho's Parasite benefited immensely at domestic and international the box office after its groundbreaking Oscar best picture win.
Reviews
Samuel Fuller wrote and directed Shock Corridor, an emotional raw and powerful baroque melodrama, about a journalist who intentionally commits himself to mental hospital in order to solve a murder committed within the institution.