July 4, Independence Day: Patriotic Movies to Watch. We Were Soldiers, starring Mel Gibson.
Pick of the Week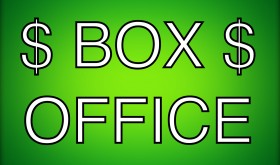 Elvis and Top Gun: Maverick Battle for No. 1 With $30.5 Million Each
Levy Unfiltered
It's the first Tom Cruise to achieve the milestone, and the 50th Hollywood movie overall, not adjusted for inflation.
Reviews
TV Series Dropped at Peacock The Mike Schur-created project received a straight-to-series order last year. EVERETT A series adaptation of Field of Dreams has struck out at Peacock. The Mike Schur-created drama based on the 1989 Kevin Costner-starring baseball-focused film was picked up straight to series in August 2021 but will not stream on the platform, according to […]