Research in Progress (Oct 22, 2021) American-Born (and U.K., Irish, Welsh, Australians and English-Speaking Countries) Abrahamson, Lenny: Allen, Woody Altman, Robert Anderson, Michael Anderson, Paul Thomas Anderson, Wes Aronofsky, Darren Ashby, Hal Attenborough, Richard Avildsen, John G. Barrymore, Lionel Beatty, Warren Beaumont, Harry Benigni, Roberto Benton Robert Beresford, Bruce Bigelow, Kathryn Bogdanovich, Peter Boorman, […]
Pick of the Week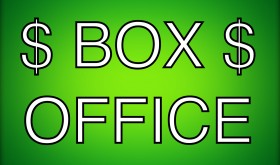 Box Office: 'Dune' Tops Friday in U.S. With $17.5M Denis Villeneuve's sci-fi epic, starring Timothée Chalamet, is  launching simultaneously on HBO Max in the U.S Timothée Chalamet in 'Dune.' COURTESY OF WARNER AND LEGENDARY PICTURES Denis Villeneuve's Dune opened atop the domestic box office on Friday with $17.5 million from 4,125 theaters. At this pace, the […]
Levy Unfiltered
"I'm fully cooperating with the police investigation to address how this tragedy occurred," says the actor.
Reviews
Claude Chabrol directed This Man Must Die (French: Que la bête meure), a psychological thriller based on a 1938 novel by Cecil Day-Lewis, writing as Nicholas Blake.
Román Viñoly Barreto directed The Beast Must Die (Spanish: La bestia debe morir), a thriller film noir, starring Guillermo Battaglia, Narciso Ibáñez Menta and Warly Ceriani.
Oscar-winning production designer Adam Stockhausen on creating 130 sets in the town of Angoulême for the new film.
In 1953, it was made into a film noir of the same name, directed by John Farrow and starring Glenn Ford, with the location changed to Mexico.