Rene Clement (French, March 18, 1913–March 17, 1996) was a French film director and screenwriter. Clément studied architecture at the École des Beaux-Arts where he developed interest in filmmaking. In 1936, he directed his first film, a 20-minute short written by and featuring Jacques Tati. Clément spent the late 1930s making documentaries in the Middle […]
Pick of the Week
Maggie Gyllenhaal's The Lost Daughter dominated the night, taking home four awards, including best feature.
Levy Unfiltered
They sought to create a film that honors West Side Story's Broadway roots, the high points of its cinematic predecessor and the Puerto Rican community through a timeless period piece with a more authentic lens.
Reviews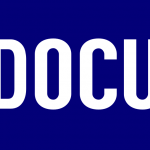 In Introducing, Selam Blair, a raw, unpolished, ultra-honest documentary, Rachel Fleit, making her feature directorial debut, provides an inmate look at Blair's new chapter of living with Multiple Sclerosis.
You know this already. It hurts to even say it, it's embarrassing, but I understand it and I understand why some people feel the way they do about what I did–Cuomo
Jonshel Alexander, a former child actor who played supporting role in the 2012 Oscar-nominated film, Beasts of the Southern Wild, was killed in weekend shooting in her native Louisiana. She was 22.
Christian Bale and Harry Melling Gothic horror-thriller The Pale Blue Eye from director Scott Cooper and Netflix has added Gillian Anderson, Robert Duvall and Timothy Spall to the cast.