Research in progress:  June 21, 2020 Career Summary: Occupational Inheritance: No; but parents supported her choice Social Class: Upper-middle; father an architect Race/Ethnicity/Religion: Mother was Jewish Family: parents divorced when she was 13. Education: Lee Strasberg Actors Studio Training: Teacher/Inspirational Figure: Radio Debut: TV Debut: Stage Debut: child actor Broadway Debut: Film Debut: North, 1994; […]
Pick of the Week
Netflix has reached more subscribers in Great Britain than pay TV, driven by the coronavirus pandemic and the success of Bridgerton, according to U.K. media regulator Ofcom.
Levy Unfiltered
Matt Damon is facing backlash over a recent interview in which the actor revealed he only stopped using the "f-slur for a homosexual" months ago, he is speaking out to clarify his remarks.
Reviews
Tim McGraw and Faith Hill to Star in Paramount Plus Series '1883,' Prequel to 'Yellowstone.'
In a new counterclaim against Alan Dershowitz, Netflix alleges that the Harvard law professor is maliciously attempting to impede its free exercise of speech.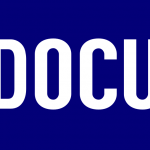 The new documentary from 'American Epic' director Bernard MacMahon offers an inside look at the rise of one of the world's biggest rock bands.
The Lord of the Rings series at Amazon officially has a premiere date: Sep 2, 2022.