What You Need to Know?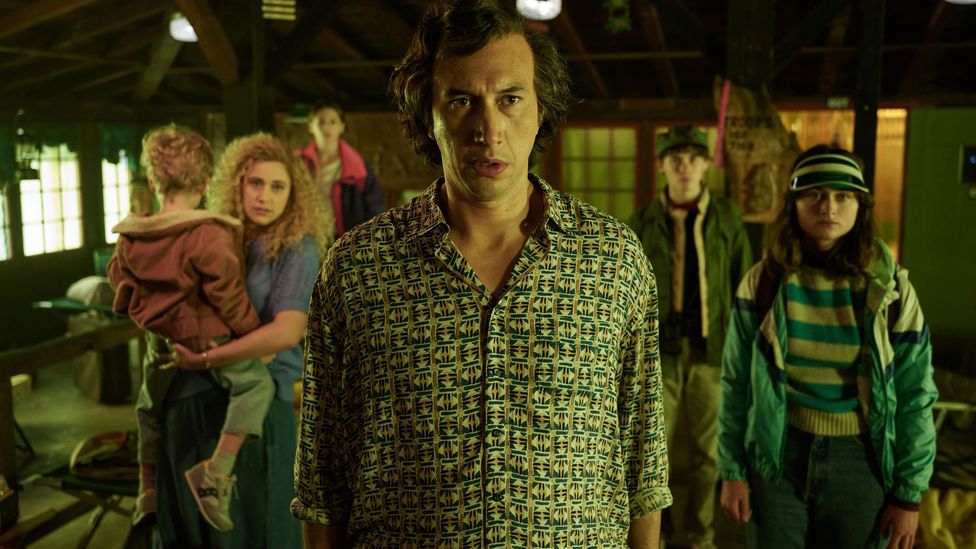 The 2022 Venice Film Festival has opened with White Noise, Noah Baumbach's latest feature, an ambitious yet severely flawed feature.
White Noise is also serving as opening night–September 30–of the New York Film Fest, which celebrates this year its 60th anniversary.
As Baumbach gets older–he is 53–his characters get more complex and angst-ridden, but that does not necessarily mean that the pictures as wholes get better; in fact, White Noise represents a step down for Baumbach after the 2019 Oscar winning drama, Divorce Story (his most fully realized feature to date).
Literary source: Adapted from Don DeLillo's 1985 novel, White Noise is set in and around a thriving Midwestern college campus in the early 1980s.
The film stars Adam Driver, the indefatigable thespian, who's becoming Baumbach's most frequent and reliable collaborator, here cast as a bumbling college professor-turned-action hero.
Driver played the embodiment of cocky youth in Noah Baumbach's 2014 While We're Young, and in the 2019 divorce satire, Marriage Story, he played a director who wasn't a hip young man anymore.
In the new film, Driver plays University professor JAK "Jack" Gladney, whose specialty is "advanced Nazism." He is defined, physically, by thinning hair and thickening waistband, and, mentally, by fearful awareness that he might be closer to death than birth.
Blessed with the off-kilter charm, he is adored by his students and hero-worshipped by his cheerful colleague Murray (Don Cheadle), who wants to be as well-known for his Elvis Presley studies as Jack is for his Hitler studies.
At home, Jack is happily married to a sunny wife, Babette, played by Greta Gerwig, whose blonde curls must have been modelled on Nicole Kidman's hairdo.
"Life is good, Jack," muses Babette. But does she really mean that? Is there life been really satisfying?  Babette is becoming forgetful, a result of the mysterious pills she is taking.The couple dote on their four intelligent children from this marriage, as well as several previous ones (two of their offspring are played by Emily Mortimer and Alessandro Nivola's children, Sam and May Nivola).
Jack is concerned that, with a big Hitler studies conference coming up, his peers might discover that he can't actually speak German.
The family is thrown into an existential crisis, when a load of highly toxic chemicals explodes near their town, sending apocalyptic black clouds into the sky.
Once the authorities upgrade this cloud to an "airborne toxic event," Jack discovers that his scholarly confidence and other skills might not be sufficient to deal with the unanticipated situation. Just debating whether the horrifying "event" should be labeled as "feathery", or "billowing" won't help them survive it.
Midway, the movie switches gears from a biting suburban satire into a more conventional Hollywood disaster movie, displaying the familiar elements of the genre that go back to the 1950s: ominous government warnings, overrun evacuation canters, roads jammed with traffic.
Just as Jack gets the hang of being in a disaster movie, he's shunted into a conspiracy thriller, in which he's comically inept, too. Jack's futile efforts to be an action hero can be hilarious, but White Noise is more than just a parody of academic bumptiousness.
A sophisticated, occasionally original, and sometimes bewildering film, the movie is meant to offer–but not always succeeds in delivering–a sharp commentary on such current malaises as misinformation and consumerism.
It doesn't help that the characters speak in a dialogue that is both formal and hightened; it takes some getting used to).
Still, despite all his highbrow and lowbrow game-playing, Baumbach ensures that the Gladneys are grounded enough for us to care about. them as human beings.  Their dialogue might be too formal and too heightened, which takes the film into another–surreal and stylized realm–but their sense of dread and helplessness are often potent and real.
Baumbach has always been more adept as a sharp writer than as a visual storyteller. It's a problem he shares with another gifted indie director, Alexander Payne–both are filmmakers without style.
Stylistically, in this film, the bright colors and artificial production design recall those that characterize the miniaturized films of his friend and collaborator, Wes Anderson.
Ultimately, White Noise is a failure, but a noble and honorable one, demonstrating why countess directors have tried to adapt the famed novel to the big screen, only to realize that the material is indeed unfilmable.