The huge, crossover success of Waiting to Exhale, based on Terry McMillan's best-selling novel, shows how ignored the black-middle-class had been on screen, particularly its women members.
Until the mid 1990s, black women were cast in limited roles in mainstream movies: Anna Deavere Smith as a White House aide in The American President, Whitney Houston in the trashy romance The Bodyguard.
Forest Whitaker's directorial debut tells the story of four African American women who are best friends and help each other navigate the trials and tribulations of their lives—particularly as it pertains to their love lives.
Each woman in Waiting to Exhale wants to be in romantic relationships with men, but for their own reasons are experiencing difficulty.  They ultimately realize that the power of female friendship offers them much of what they were looking for with men.
The film is significant in cutting against the traditional Hollywood trope of the happy ending for women involving finding a man, and in proving to male-dominated Hollywood and the public at large that the lives of black women could be big box office draw.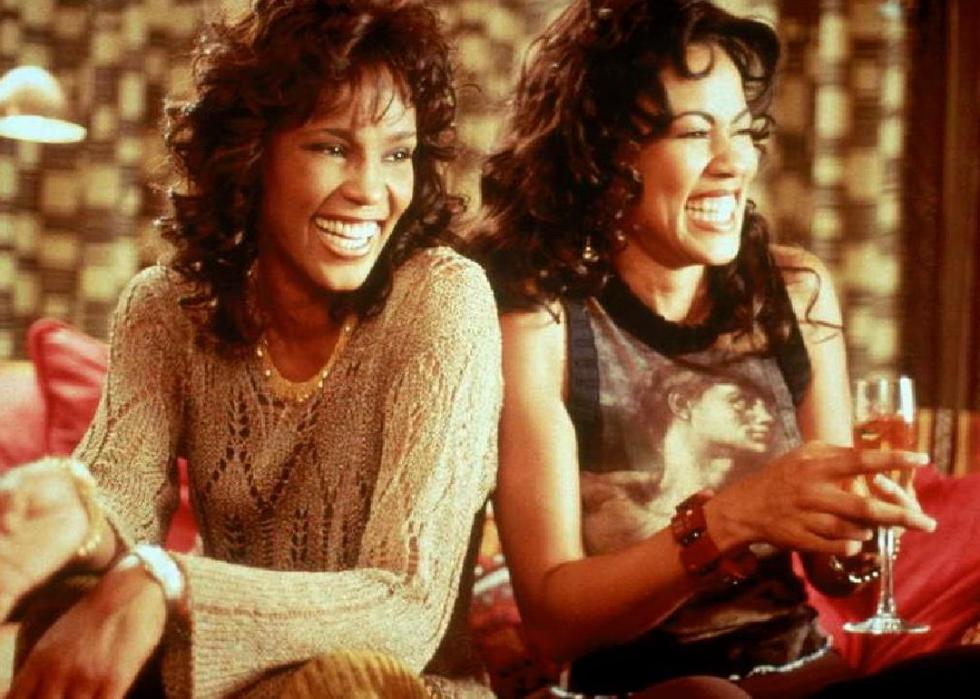 Whitaker, a good actor-turned a good director, makes Waiting to Exhale in the vein of Douglas Sirk's glossy 1950s studio melodramas (Written on the Wind, Imitation of Live), with four heroines who are all beautiful career women: Savanna (Whitney Houston), Bernadine (Angela Bassett), Robin (Lela Rochon), and Gloria (Loretta Devine). Waiting to Exhale takes an old-fashioned soap-opera formula and refurbishes it for the glitzy age of talk shows and tabloids.
McMillan's and Ronald Bass's script serves up romantic fantasies while using the language of self-empowerment.
However, as David Ansen has noted, despite the film's efforts to celebrate self-sufficiency, the women still define their identities in relation to men.
When they are in one another's company, the women are spontaneous and interesting, even when they are talking about sexual frustrations.
The men in their lives, however, are cardboard caricatures, unworthy of them.
Waiting to Exhale must have appealed to viewers' primal instinct. Thus, a scene in which the vengeful Bernadine sets the car of her rich husband on fire received a rousing applause from the audience at the screening I attended.