Normal People
How to sustain a relationship, even when there's clear attraction, sexual desire, and need to overcome loneliness?  The various obstacles and difficulties to finding and maintaining a long-lasting bond. 
These are the central issues of Hulu's new series, the youth melodrama, Normal People, based on Irish author Sally Rooney 2018 best-seller of the same title, written by Rooney, Alice Birch and Mark O'Rowe.
Our Grade: B (***1/2 out of *****)
The high school couple, Marianne (Daisy Edgar-Jones) and Connell (Paul Mescal), is extremely likeable and seemingly ordinary.
The two soulmates, who realize how fortunate they are to have met each other early in life, apply for and get into the same college.  However, despite good sex and company, they constantly break up–by will or by accident.
Rooney's novel was deservedly praised for conveying in utmost detail the interior feelings and thoughts of Marianne and Connell's lives; most novels center on one gender.
In a sensitive way, she even found ways to depict what goes inside the minds and bodies of late teenagers when they engage in sex.
Rooney brought her psychological acuity and spare prose to a story that explores the subtleties of social class, the magical electricity of first love, the complex entanglements of dysfunctional families.
By and large, directors Lenny Abrahamson, the force behind the Oscar winner Room, and Hettie Macdonald, best known for another prestigious literary adaptation, Howards End, have crafted a faithful adaptation to the novel.
Lacking sentimentality, the miniseries Normal People is a tale of pull and push forces in one turbulent youthful relationship. How despite various obstacles, the couple almost magnetically and always irresistibly are drawn back together.  But doubts continue to impact their interaction, forcing each to confront himself/herself of how far they are willing to go to save the other.
But, ultimately, the show's creators seem unable to overcome the problem of making a visually compelling dramatization of a novel that is essentially internal and spare.
Seeking to increase the potential viewership of their miniseries, they might have succumbed too easily to the more facile melodramatic aspects of story (such as Marianne's veering to self-destruction).
In a school in small-town west of Ireland, Connell is a well-liked, good lookingathletic student. Marianne is a proud, intimidating and unpopular loner. An attraction sparks between them, but they are determined to conceal it from their peers.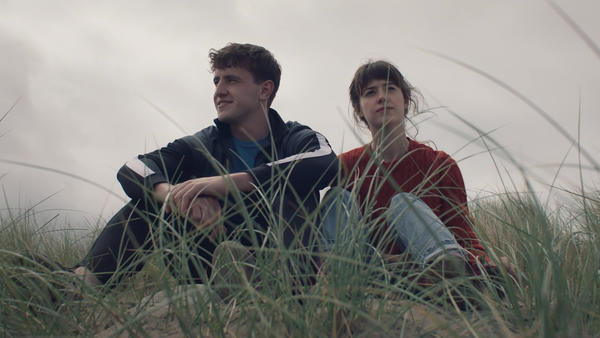 Episode 2
Connell and Marianne's relationship continues in secrecy, forcing Marianne to find convincing ways to explain her unplanned absences to her prying brother.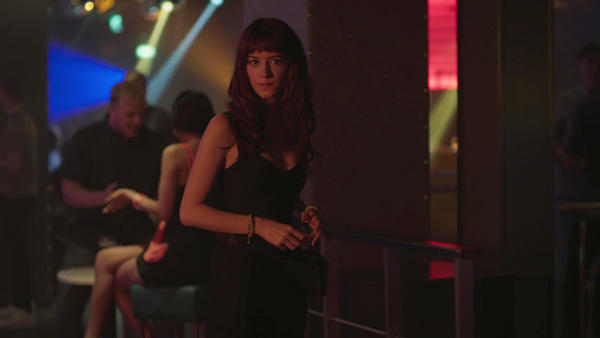 Connell becomes anxious when his friends tease him about Marianne, suspecting they've guessed about their relationship. Driven by anger and anxiety, Connell makes an unexpected decision that hurts Marianne.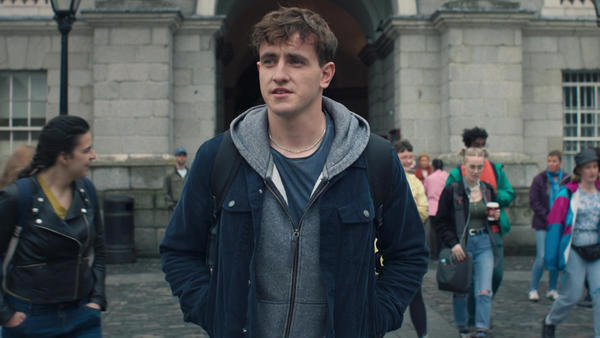 Months later, Connell arrives at Trinity College. His new classmate Gareth invites Connell to a party and offers to introduce him to someone else he knows from Sligo, making him comes face-to-face with an unexpected guest.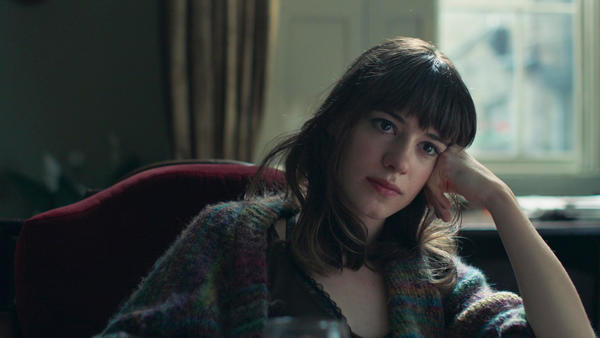 Connell and Marianne start socializing as friends in Dublin.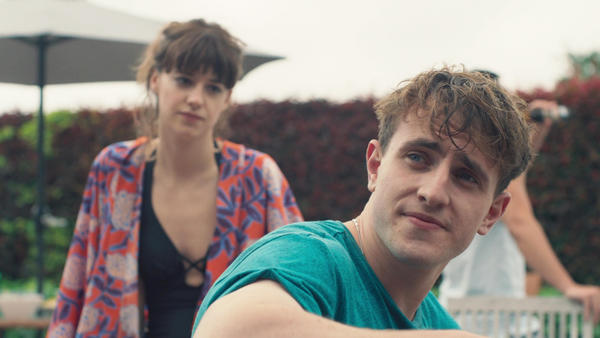 Connell and Marianne are back together again. Connell has gained confidence in college; giving presentations in class and getting good grades. However, he is reluctant to show Marianne affection in front of her friends. Will they be able to finally admit that they are together?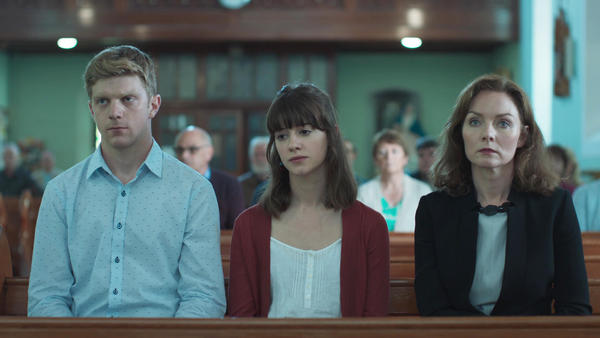 Connell bumps into Marianne back in Sligo. It's the first time they have seen each other since they broke up. Despite the inevitable awkwardness, Connell offers to attend Marianne's father's anniversary mass the next day and they agree to stay friends.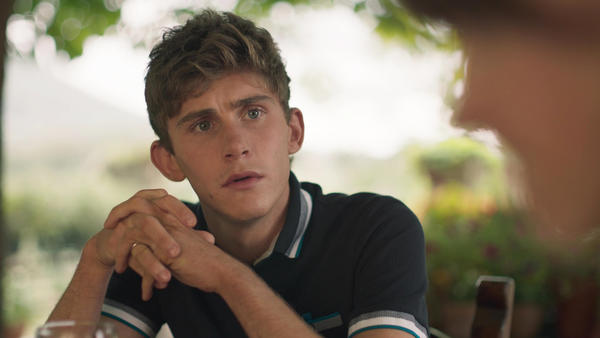 It's the summer holidays and Connell and Niall arrive at Marianne's family house in Italy. The obvious chemistry between Connell and Marianne causes friction with Jamie, despite Connell's evident happiness with his girlfriend Helen.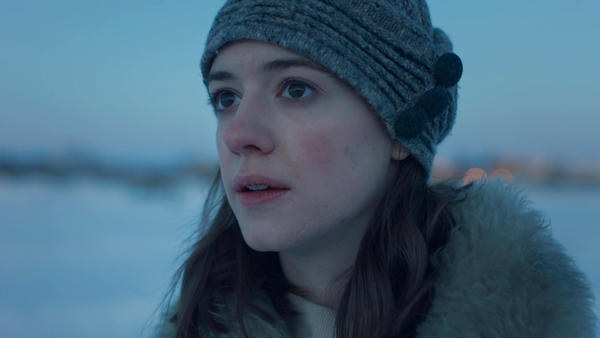 Episode 9
Marianne is an student in  exchange program in Sweden for a year. Her breakup with Jamie has cost her friendships, but she is still in touch with Connell. She also begins a relationship with Lukas, a photographer she meets at a college party.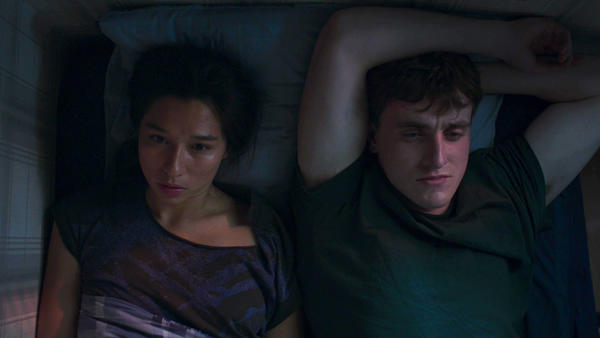 Episode 10
Connell receives news that a friend has passed away and struggles with the emotional fallout of their death. Marianne attempts to reassure him over Skype. Through counselling and Marianne's friendship, Connell begins to see a way forward.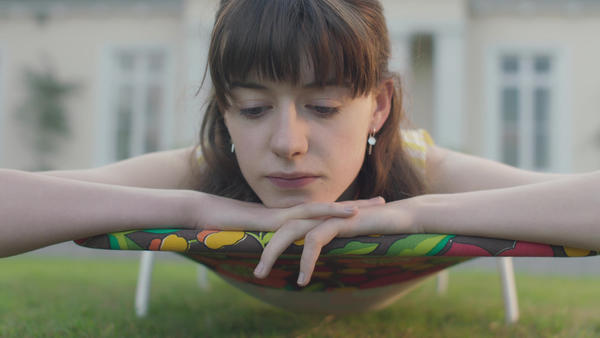 Episode 11
Marianne has returned to Carricklea for the summer. She and Connell spend their weekends together, even though he is still living in Dublin. After a night out together, they start to discuss their friendship and inevitably their attraction.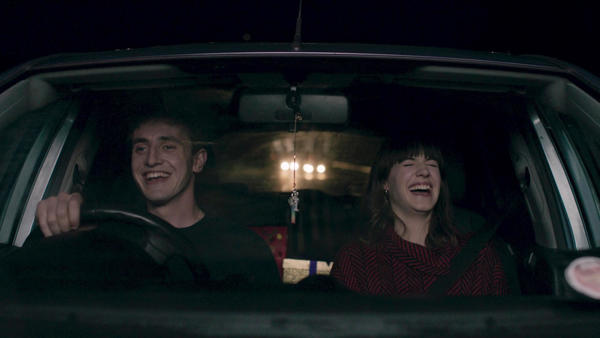 Episode 12
Marianne and Connell are back in Dublin. Connell receives news that he has been offered a place to study in New York.