Good Luck To You, Leo Grande director Sophie Hyde made the set less awkward by stripping off with her cast members Emma Thompson and Daryl McCormack.
The movie, written by British comedian Katy Brand, centers on Nancy (Thompson), an aging woman who hires a male escort (McCormack) in order to find sexual fulfilment.
The sex serio-comedy has played the film festival circuit in 2021, with critics raving about the movie and its actors. Audiences have chance to rate the movie for themselves–it is available to watch on Hulu.
Ahead of its launch, director Hyde and writer Brand reveal how they brought the sex-positive story to the screen, and how they normalized nudity on the set.
Leo Grande's Origins
The story of Good Luck To You, Leo Grande had been gestating in Brand's head for years.
When the pandemic came along, it allowed her time to finesse the script. While the story is mostly set from Nancy's perspective, Brand and the team also ran the script by sex workers to make sure the escort's character felt authentic.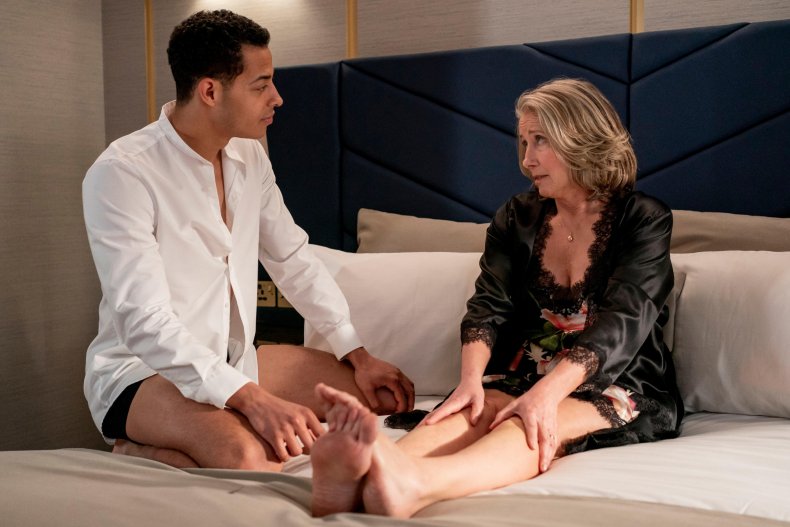 Once the script was written and approved, the casting of the two lead roles began.
"I wrote it with Emma in mind," Brand noted, "Although I didn't actually ever dream that she would do it or even get this far. I thought maybe if I wrote something quite small and tight, and inexpensive, someone might put it on in a little theater somewhere."
Then, together with Thompson and the director, the second half of the script was re-worked.
Thompson herself is an Oscar-winning writer for adapting the Sense and Sensibility script for the 1995 movie. She is also an Oscar winner for acting in Howard's End in 1992.
Nudity as Normal Act
Good Luck To You, Leo Grande is a two-handler, in one setting, discussing the topic of sex. Inevitably, the movie showcases nudity and scenes of sexual nature.
To make her actors feel comfortable, Australian Sophie Hyde broke the ice by joining them in their naked rehearsals.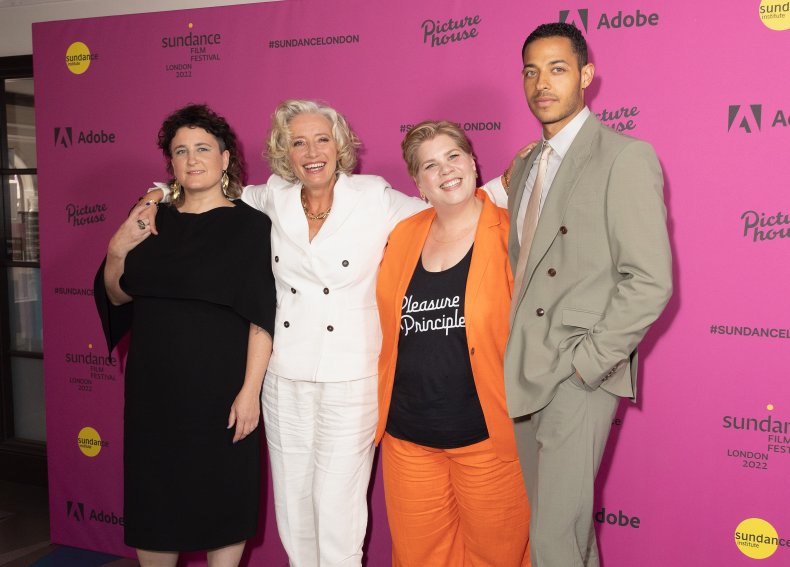 The rehearsal process involved Thompson and McCormack to be naked with each other, but Hyde joined them too.
"I thought, 'okay, I am asking them to do this. I'm also asking us to action something about our own experience of our bodies, which is to try and appreciate them for what they do in the world."
"To discuss the stories that they hold rather than for what they look like. And if you're trying to ask everyone to action that for you. There's a little bit of you that's like, I should action this as well, I need to inhabit it.
"We would remove a piece of clothing and introduce that part of our body to each other." This process included introducing arms, feet and so on, showcasing a scar to their colleagues.
"We introduced our bodies as things that were being, and not visual things, that was the important thing."
Hyde: "It was nerve-racking. Everybody is just thinking about their own bodies in front of you. It was a reminder that we are all naked, and it's so strange and that we're so prudish and protective of nakedness."
Hyde left her two actors to their own devices. "They were trying some things out that we were going to shoot. For them it was freedom, and they had the safety and security to test some things. They didn't want to test in front of a crew.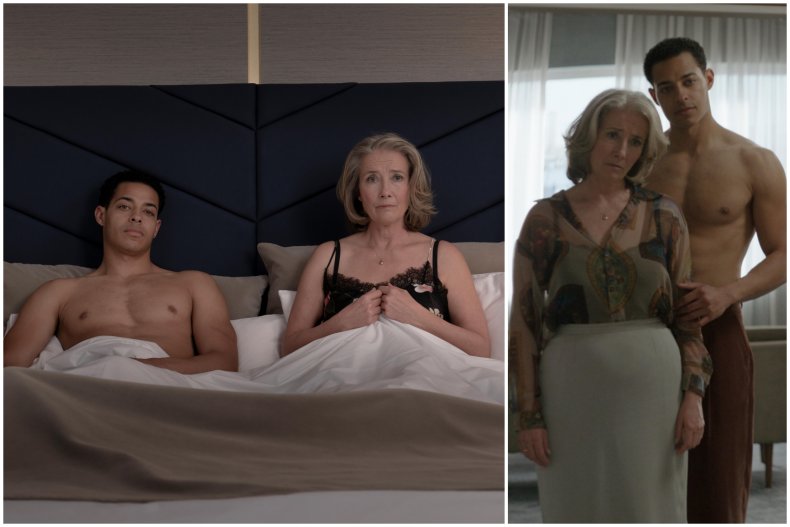 Writer Brand gave Thompson, who's 63, the final say: "After I wrote that part in the script, we were respectful towards Emma and curious as to how it happened, how it would be shot."
"She is an artist, she put aside her personal concerns and trepidation and said, 'No, this is how the story has to end. This is the right way for the story to end'."
Thompson's nudity in the movie led to some mature conversations, though some journalists displayed one bad habit: "I think we've all kind of raised an eyebrow about the need for everyone to say how 'brave' it is. But maybe we don't have to say 'brave,' maybe we can just normalize it."