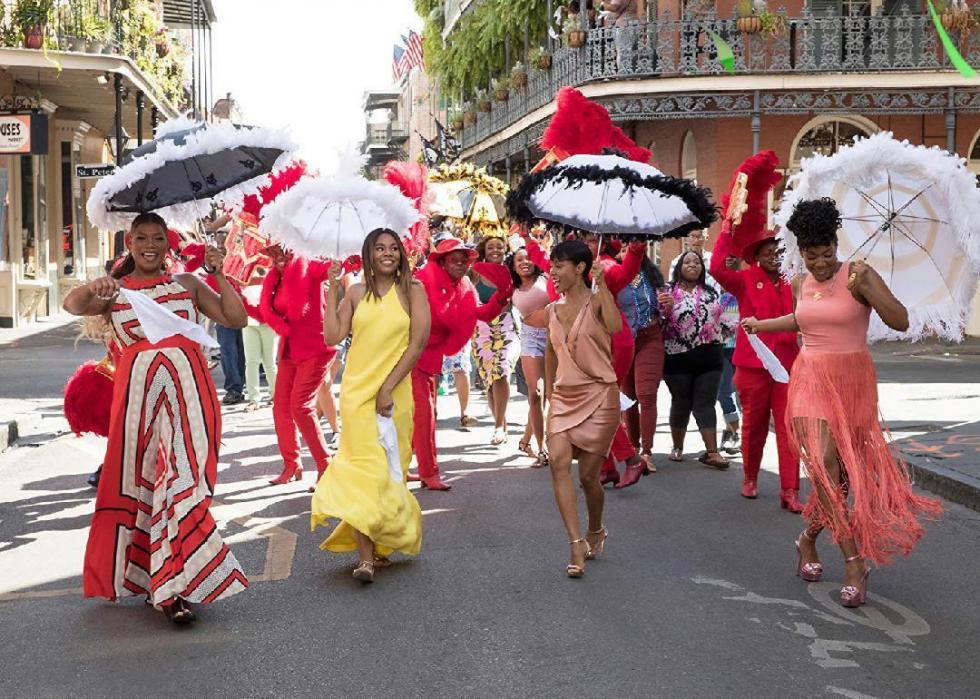 Girls Trip follows four female friends, known as the Flossy Posse, who have drifted apart. They decide to attend a music festival in New Orleans hoping to reconnect.
The film examines the impact of the financial successes and failures of the four women to intersect on their friendship, suggesting, against the grain of the most narratives, that relationships are always more important to women than money.
Girls Trip became the first film with African American writers, director, producers, and leading cast to make more than $100 million at the box office.