In 1970, a young unknown director, William Friedkin, made the first thematically explicit gay film to have come out of mainstream Hollywood, The Boys in the Band, based on Mart Crowley's ground-breaking play of 1968.
Five decades later, Joe Mantello, who co-wrote the screenplay with Ned Martel, has made a new version of the play, which Netflix will stream on September 30, 2020.
Like the 1970 movie, which cast the original 1968 Off-Broadway cast, the 2020 film stars the entire cast from the play's 2018 Broadway revival, including Jim Parsons, Zachary Quinto, Matt Bomer, Andrew Rannells, Charlie Carver, Robin de Jesús, Brian Hutchison, Michael Benjamin Washington, and Tuc Watkins.
Though outdated, the 1968 has become iconic landmark in the emergence of a new gay subculture, and many LGBTQ viewers feel uncomfortable with the characters, which now a days feel like stereotypes, and relate to the 1970 as sort of an archeological item.
Note
If you want to know more about gay films and gay directors, please read my book: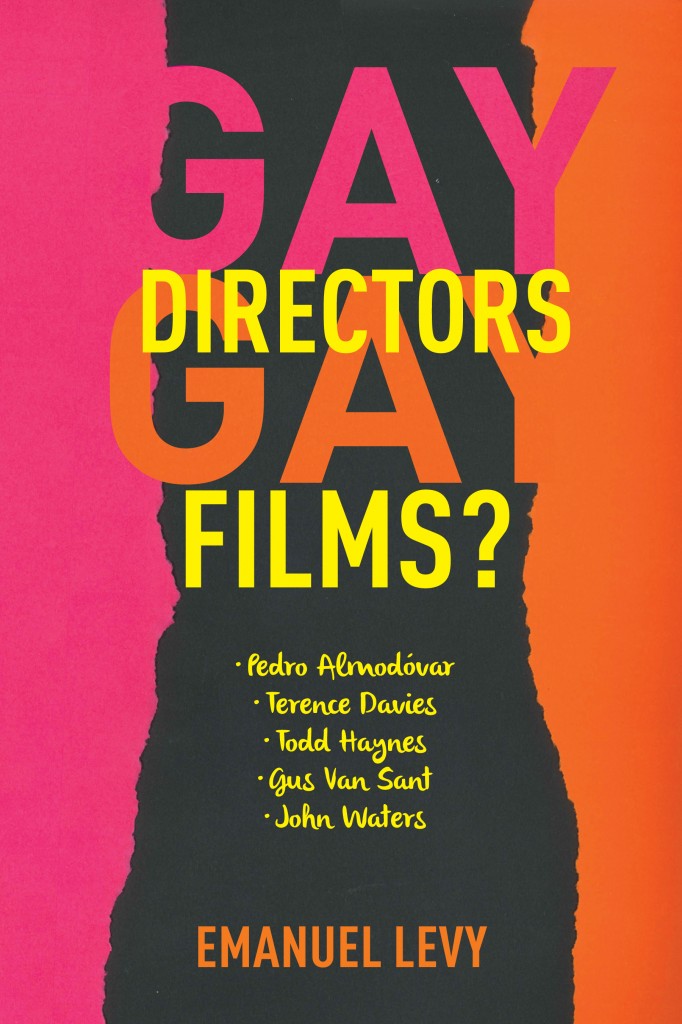 Our Grade: B (*** 1/2 out of *****)
Official Poster
The main ensemble of the 1070s movie included Kenneth Nelson as Michael, Peter White as Alan, Leonard Frey as Harold, and best of all, Cliff Gorman as Emory. (Maud Adams makes a cameo appearance as a fashion model in a photo shoot in the opening scene).
The tale is set in an Upper East Side apartment in Manhattan circa 1968. Michael (Nelson), a guilt-ridden alcoholic Catholic, is preparing a birthday party for his friend Harold (Leonard Frey).  His close friend Donald, who's an under-achiever and has moved out from the city, arrives to help Michael.
Things are thrown into chaos right away, when Alan, an old, straight college buddy of Michael's, calls with an urgent need to see him, and Michael invites him to his home.
As soon as the guests are introduced, we realize that they are all types or stereotypes. Emory is an effeminate interior decorator, a sissy.  Hank, a previously married schoolteacher, and Larry, a fashion photographer, are a couple struggling with the issue of monogamy. Bernard is an amiable bookstore clerk.
When Alan calls again, he tells Michael that he isn't coming after all, and the party continues. However, later on, Alan does appear unexpectedly, and his presence throws the gathering into turmoil.  As tensions mount, Alan assaults Emory and Harold finally makes his grand appearance.
Over the course of the evening, the guests increasingly become more and more intoxicated, and when pouring rains force the party to move indoors, the intimacy of the confined space only escalates the already established tension.
Structurally, this means that we are about to observe big, overheated melodramatic sequences, a Theater of Cruelty and Sadomasochism, reflected in intimate personal confessions. revelations of secret relationships and sexual affairs, past and present, and expressions of self-hatred.
In what becomes a useful theatrical device, Michael proposes a game, in which each guest is asked to call the one person he truly believes he has loved. With each progressive call, open scars of the past and new anxieties of the present are disclosed with overt anger and frustration.
Indeed, Michael's sadistic, self-serving plan, aimed at "outing" Alan with the game, backfires, when the latter calls his wife to reaffirm his love and commitment to their marriage.
As the party ends and the guests begin to depart, an exhausted Michael collapses into Donald's arms, hysterically sobbing.
Songs in the movie include "Anything Goes" performed by both Cole Porter and Harpers Bizarre during the opening credits, "Love Is like a Heat Wave" by Martha and the Vandellas, and an instrumental version of "The Look of Love" by Burt Bacharach.
Critical reaction to the movie was mixed to positive. "Variety" thought that the film had "perverse interest." "Time" magazine described it as a "humane, moving picture." The Los Angeles Times praised it as "unquestionably a milestone," but then ironically refused to promote the film and run its ads.
Vincent Canby, a straight and mainstream critic, wrote in the New York Times: "Except for an inevitable monotony that comes from the use of so many close-ups in a confined space, Friedkin's direction is clean and direct and effective."
All of the performances are good, and Leonard Frey as Harold stands out. Crowley shows some talent for witty, nasty dialogue, but there's something basically unpleasant, however, about a play that reflects love-hate, pathos, and self-loathing.
Though a period piece, I doubt whether "Boys in the Band" reflected the way many gay men felt about their sexuality and identity.  All of the characters, with no exception, represented stereotyped, and there's hardly a single figure that's positive or optimistic about his future as an openly gay man.
Even so, the movie has powerful moments, and in moments continues to sting, even if it's hard to accept the piece's last scene, in which Michael describes, "when my father died in my arms, he said, 'I don't understand any of it.'"
Decades later, the line that most gay viewers remember, and many of them detest, is Michael's self-loathing feeling: "Show me a happy homosexual, and I'll show you a gay corpse."
I have shown the movie to younger generations of gay viewers, many of whom are contemptuous of the play's message, perhaps failing to remember–or at least acknowledge–that the play was produced a whole year before the Stonewall riots and the rising gay liberation movement with its Pride parade.
Decades later, the movie comes across as a cultural-archeological item, a significant piece of theater that reminds us and belongs to another, far far away era.
As for William Friedkin, in the next two years, after modest beginnings, he went on to would become the most famous director in America, a result of making back-to-back the 1971 Oscar-winning The French Connection and the 1973 smash horror hit The Exorcist.
Cast
Donald (Frederick Combs)
Hank (Laurence Luckinbill)
Larry (Hank, Keith Prentice)
Cowboy (Robert La Tourneaux)
Bernard (Reuben Greene).
Made on a budget of $5.5 million, The Boys in the Band recouped its expense but was not particularly popular at the box-office, earning about $7 million.
DVD
The DVD, which came out in November 2008, contains some special features, including interviews with director Friedkin, playwright-screenwriter Crowley, executive producer Dominick Dunne, Pulitzer Prize-winning writer Tony Kushner, and two of the surviving cast members, Peter White and Laurence Luckinbill..
Credits:
Directed by William Friedkin
Produced by Mart Crowley, Kenneth Utt, Dominick Dunne, Robert Jiras
Screenplay by Mart Crowley, based on his play, The Boys in the Band
Production company: Cinema Center Films
Distributed by National General Pictures
Cinematography Arthur J. Ornitz
Edited by Gerald B. Greenberg. Carl Lerner
Release date: March 17, 1970
Running time 120 minutes