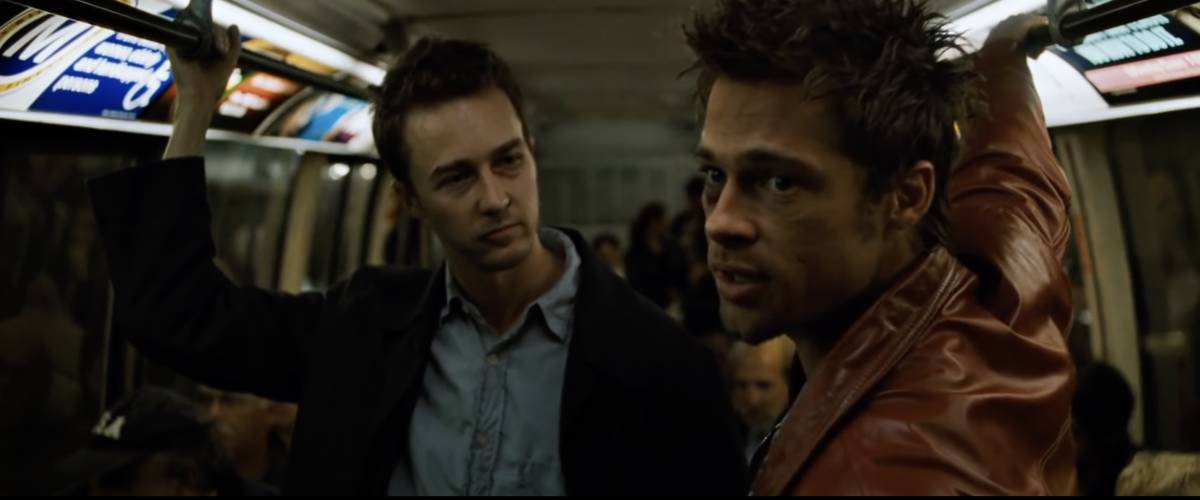 "You hit me in the ear!"
The first punch in David Fincher's cult film Fight Club catches Brad Pitt off guard — for real though.
The scene depicts Pitt's character goading Edward Norton's into hitting him.
After a reluctant back-and-forth between the two characters, Norton stumbles and ends up whacking Pitt on the side of the head.
Pitt's reaction was a little more genuine than thought.
In 2019 interview with Jimmy Fallon, Norton discussed the 20th anniversary of the cult classic. He confirmed that Fincher directed him not to stage the hit, but to really make contact with Pitt.
"I didn't know what to do, and I hit him in the ear."