Luhrmann: 'the woman who was married to Elvis Presley' gave me the 'greatest review'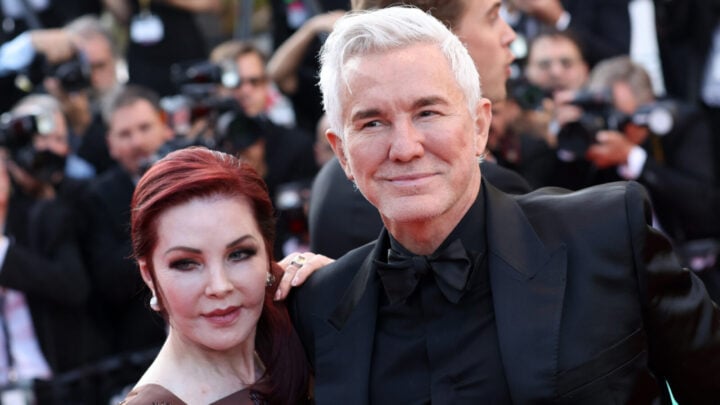 Baz Luhrmann and Priscilla Presley. Source: Getty
Australian film director Baz Luhrmann revealed his "greatest review" for his new biographical movie 'Elvis' came from the late King of Rock and Roll's wife, Priscilla Presley.
Speaking at the 2022 Cannes Film Festival press conference, the day after the film received a 12-minute standing ovation, Luhrmann said no single review would be worth as much as Presley's.
"No review would ever mean the most to us than the woman who was married to Elvis Presley," Luhrmann said.
Luhrmann said Presley had sent him a note after previewing the film on her late husband, played by actor Austin Butler, saying she wasn't prepared to see such an accurate portrayal of the King.
"'I just wasn't ready for that. Every breath about Austin, every move, the spirit of the person, the humanity. If my husband were here today he'd look him in the eye and say 'How dare you? You are me,'" Luhrmann remembered Presley's words.
"He was a father, he was a husband, and a grandfather and a person, and they have children.
"The greatest review I got from them in my life; now there's something they can look to that is the truth of the humanity of the man."
Presley took to Twitter on Saturday, April 30, to publicly commend Luhrmann and the actors who helped bring her late husband's story to life after watching the private screening with Elvis' colleague, Jerry Schilling.
"It is a true story told brilliantly and creatively that only Baz, in his unique artistic way, could have delivered," she wrote.
"Austin Butler, who played Elvis is outstanding. Halfway through the film Jerry and I looked at each other and said WOW!!! Bravo to him… he knew he had big shoes to fill.
"…I think you will understand a little bit more of Elvis' journey, penned by a director who put his heart and soul and many hours into this film."
The filmmaker said he did a deep dive into Elvis' life in the South, travelling to Memphis and looking into the music legend's life when he went to jail, noting "he was an incredible, spiritual guy".